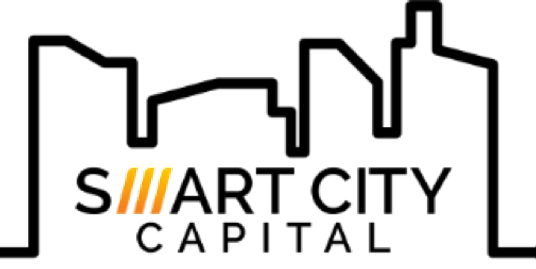 Connect with program leaders and explore case studies, product offerings, and solution overviews on the Venture Smarter Portal.
Venture Smarter with Smart city capital
The two most significant barriers to Smart City/IOT adoption is "know how" and matched / monetized funding that can enable both short term and long term outcome based models, reducing the risk and funding requirement up to 100%. Smart City Capital has developed a disruptive Outcome Based Model / Solutions, which is manufacture agnostic, availing the respective City or Service Provider of ALL AVAILABLE OPTIONS, without the typical limitations when linked to one specific OEM. The Smart City Capital Eco-system is also delivers industry leading "know-how" via its highly experienced, partner eco-system.
smart city capital solutions
The importance of becoming a smart city is now clearly appreciated by cities of all sizes around the globe. The common reality faced by all cities, even those with multi billion dollar annual budgets is that Smart City Projects Require Smart City Capital, budget creating, solutions. For smaller cities, the budget challenge is even greater.
Know-how is the second most significant challenge as traditional infrastructure project is no longer enough when considering that Smart City Projects will require in many cases for the solutions that deliver a blended outcome inclusive of both the technical and revenue generating / budget creating components. The learning curve can be significant.
Achieving concept commit and identifying a wide range of potential smart city projects tends to move rapidly, transitioning to the execution phase is usually met with a protracted process of pilots that are faced with significant challenges due to lack of funding and risk appetite to move beyond the pilot phase, into execution phase.
Smart City Capital allows the required 18 to 24 month development, pilot to execution timeline to be substantially reduced as a result of the industry leading, end to end eco-system it has developed, which includes, experienced equity, debt, technical and PMO resources with the ability of creating budget & deliver "know-how".
Solutions/Offers
Monetized / Self Funding Models
End to End Services
Consumption OPEX
Consumption CAPEX
Structured Project Finance
Traditional Lease / Financing.
video clips featuring smart City Capital experts
SmartLINK in smart cities