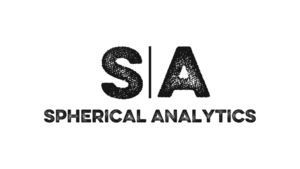 Connect with program leaders and explore case studies, product offerings, and solution overviews on the Venture Smarter Portal.
The latest Tweets from Spherical Analytics (@SphereAnalytics). We develop environmental impact solutions that combine blockchain technologies with big data and machine learning. #climatedata #blockchain. Cambridge, MA
Venture Smarter with spherical analytics
Spherical Analytics (S|A) develops environmental impact solutions that combine blockchain technologies with big data and machine learning.
Spherical Analytics has offices in Cambridge, MA , New Bedford, MA, and Amsterdam, The Netherlands.
SPherical Analytics Solutions
Impact Analytics
Impact Analytics™ provides transparency and analytics (using blockchain technologies) to deeply describe and predict environmental and climate impact.
It is a powerful platform for ingesting, cleansing and deriving intelligence from multiple diverse datasets in the context of environmental impact, aggregating the largest environmental dataset providing a data-driven foundation for the development of industry-specific applications. Impact Analytics™
Insures the authenticity and veracity of environmental data
Provides trusted provenance for the world's environmental data
Insures that one of our most precious resources---climate data, can be reliably discovered, used and shared
Immutably™ for Climate
Immutably™ provides your business with the tools you need to secure your digital and physical environmental data and IoT assets. S|A solutions leverage secure distributed ledgers (blockchains) providing irrefutable asset provenance, veracity, and reliability. Immutably™ builds a trusted transparent bridge connecting suppliers to consumers, enabling a new and deeper relationship, verifiable, and visualized with dashboard level analytics.
PROVENPATHS™ is the Immutably™ end-to-end solution for physical asset and IoT data tracking. S|A's distributed ledger provides the backbone for registering and tracking assets from manufacturer to point of sale, to consumer use. The Immutably™ robust context state machine (CSM) can easily be configured to conform to any supply chain process.
Proofworks™ for Climate
ProofWorks is a simple to apply tool and API that allows you to generate and register multi-point proofs of your digital data and documents. Registering your proofs on the distributed ledger insures their veracity and provenance.
Unlike traditional digital signature approaches, ProofWorks generates a multi-point proof by combining several external data points from different configurable sources along with a cryptographic hash of the document as well as data from the previous proof.
ProofWorks creates a verifiable proof of existence for the data pinned to a particular point in time. The proofs and the signatures are registered on one or more public ledgers or published on widely available media channels such as Twitter, Facebook, etc. Context Labs Scrivener Ledger provides interoperability between multi-ledger registrations, insuring multi-layered secure veracity and provenance.
video clips featuring Spherical Analytics experts
Spherical analytics in smart cities