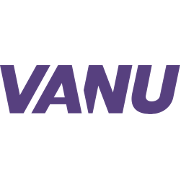 Connect with program leaders and explore case studies, product offerings, and solution overviews on the Venture Smarter Portal.
Venture Smarter with Vanu
Vanu®, Inc. provides innovative wireless infrastructure solutions to enable operators to access new markets and new revenue streams. The company grew out of groundbreaking research in software radio at MIT and was founded in 1998.
Vanu in Smart Cities
Vanu® is focused on technical innovation to enable cellular coverage in areas that cannot be covered profitably with existing technology. Vanu®'s software radio RAN solutions enable the rapid development of new form factors targeting specific market needs. These solutions focus on reducing the total cost of ownership of cellular networks for hard to cover areas. For example, the rural solution focuses on low power consumption and small size to reduce both ongoing OPEX as well as site related CAPEX costs. The in-building solution uses Vanu's patented secure Internet backhaul technology to reduce both backhaul costs and in-building installation costs. Vanu's technology allows the same software base for each of these platforms, ensuring compatibility across platforms and core network interfaces. Vanu, Inc. currently has 4 offices in Boston, San Francisco, Bangalore and Delhi.